Leadership
Chas F. Bruckner and Son Plumbing is co-owned by brothers James and Thomas Bruckner. The company has been passed down through the generations, beginning with the brothers' great-grandfather Chas F. Bruckner.
James Bruckner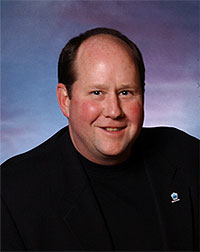 James (Jim) Bruckner is the fifth Bruckner family member to lead the company and one of many (including aunts, uncles, cousins and siblings) who has touched the family business through the years.
Jim began his career at Bruckner Plumbing as a teenager, working summers for his father. He continued spending his vacations working for the business when he attended Western Illinois University. Following his graduation with a B.S. in Finance, Jim began his official plumbing apprenticeship and joined Local 130 in 1976. He received his journeyman's license in 1981. Jim helped continue the success of Chas. F. Bruckner and Son until taking over the helm in the 90's..
In the past few years, Jim, with his brother Tom, has watched the company grow, managing such jobs as the Media Tower at 22 W. Washington (CBS and Morningstar headquarters; Also known as Block 37), the Grant Park Garage Renovations and ongoing projects at the University of Illinois-Chicago. Jim is a board member of the Plumbing Council, as well as the Joint Apprenticeship Committee
Thomas Bruckner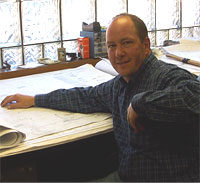 Like his older brother, co-owner Thomas (Tom) Bruckner began working for his father at Bruckner Plumbing as a teenager. And, he never stopped.
Tom knew from the age of six that he wanted to be a major player in his father's business. Tom attended college with the view in mind that he would return to work for the family. In 1985, after receiving his M.S. in Business from St. Mary's University in Minnesota, Tom began his plumbing apprenticeship in 1985 and joined Local 130. He received his journeyman's license in 1989.
Now Tom is at the center of Bruckner Plumbing's field operations, including such projects as downtown's Block 37, Hotel Wacker and the Dwight Building.